Skip to Content
Custom Blind Options from Top Brands at Blinds and More!
Come to our showroom in Virginia Beach to discover our custom blind options. Blinds and More offers vertical and horizontal blinds in a variety of materials: wood, faux wood, metal and fabric to get you the right fit for the desired aesthetic in your home or office.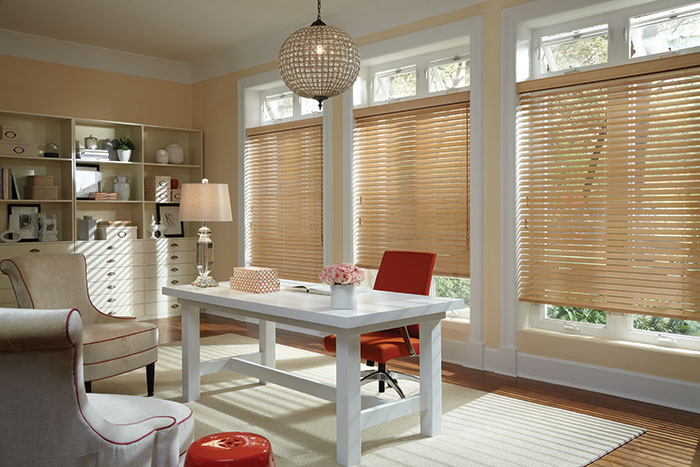 Wood / Faux Wood Blind Options for a Timeless Look
Using wood as your choice of material for your blinds can add a touch of class, warmth and rich texture to your room when deciding to update your window coverings. Blinds and More offers classic hardwood in a variety of colors and slat sizes to help shape your room.
We also have faux wood options that are durable enough to work well with high-heat/high-humidity rooms, such as a kitchen or bathroom, without warping, yellowing or bowing.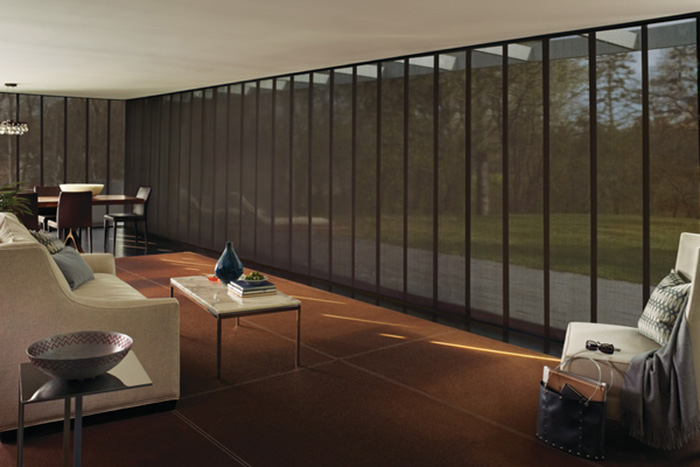 Highlight Your Space with Vertical Blind Options
Vertical blinds can come in a wide array of fabrics, patterns, finishes and colors. At Blinds and More, we offer the best from some of the leading brands in the industry. All can be custom-made to perfectly fit in your home or office. The vertical option helps make a room more spacious by highlighting the height. They work great for any window size and are the more popular option for sliding glass doors.
We also have vertical gliding window panels that can even be used as a unique option to help divide a room should you need help with large spaces. For a softer option and unlimited light control and privacy options, we can combine the vertical blinds with sheer material.
Are Metal Blinds the Right Choice for Your Home?
If you are trying to obtain a clean, uncluttered look with maximum light control, then metal blinds are the right fit for you. The sleek aluminum slats come in a variety of sizes, finishes and textures and pair very well with wood accents.
They are also some of the easiest options to manage because cleaning them is a breeze! You can simply set them in a tub of soapy water or use a soft cloth to go over them to remove dust and dander.
Your Local Resource for All of Your Window Covering Needs